Snow Removal
Thompson Landscaping services both residential and commercial properties for snow removal and winter maintenance. No property is too large for our fleet of trucks, sanders and heavy machinery. When winter comes, you want Thompson Landscaping on the job to keep your property clear and safe. We specialize in large commercial properties and condominiums, but we also serve residential properties. Call Thompson now to get an estimate and be placed on our service list for the winter season.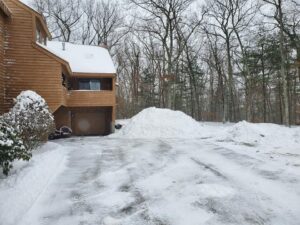 Residential
We understand that your time safety and energy are valuable things. Our residential plowing is made to efficiently remove the snow from your property. Our reliable professionals are ready to brave any storm to make sure that your property is cleared and safe.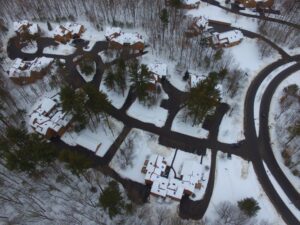 Commercial
Regardless of your businesses size we have the equipment and expertise to ensure that your environment is safe regardless of how much snowfall is expected.